Pureland Supply is your source for savings on a variety of Projector Lamps. Our projector lamps come with the Original Projector Bulbs inside manufactured by the Original Lamp manufacturers including Osram, Philips, Ushio,and Phoenix brands. All projector lamp replacements are assembled in the USA using extensive quality control processes.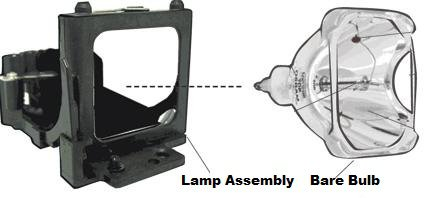 Pureland Supply has been selling Replacement Projector Lamps and DLP Television Bulbs since 1997. We stock high quality original Projector Lamps and Television Bulbs. All lamps come with a 3 month unconditional warranty. We look forward to providing all of your Projector Lamp needs at a competitive price.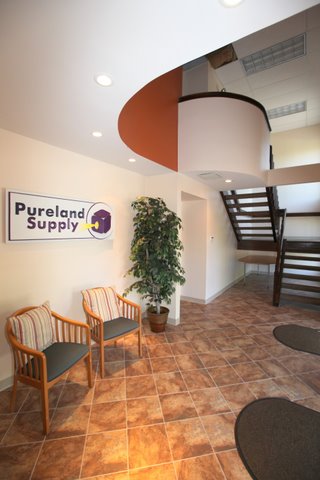 At Pureland Supply we feel our competitive edge is a combination of superior customer service and our extensive inventory of over 42,500 Projector Lamps. Our Inventory covers 9,660 different Projectors and Television models at very competitive prices. Live inventory stock in our Kennett Square, PA distribution warehouse is listed on our website and updated every day. We have a knowledgeable sales staff that can assist you in any of your Projector Lamp or DLP Television Bulb needs.




Purchase orders are accepted from all Private and Public Schools, Colleges, and Universities. Purchase Orders for Projector Lamps can be faxed to 888-880-8874. Please refer to our Projector Lamp Shipping Rates for our different shipment options.

You may add items to your secure Shopping Cart through our website at www.PurelandSupply.com and your order will ship the same day. Orders placed before 5:00pm Eastern Time ship to you the same day and can arrive as soon as tomorrow morning. We currently accept Visa, MasterCard, American Express and Discover.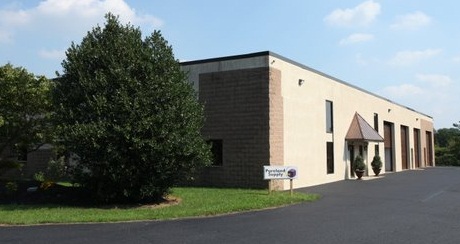 Thank You for Shopping at Pureland Supply, Your Source for Projector Lamps.

Pureland Supply LLC
210 Gale Lane
Kennett Square PA 19348
USA

Phone: 800-664-6671
Fax: 888-880-8874
Sign up today for our informative newsletter that includes product updates and pricing specials:
Customer feedback:

Chris from Georgia, USA
What a lovely experience in this day and time of fighting computers . "JML" was delightful and helpful. My projector lamp arrived on time just like she said it would.
Brock from Wyoming, USA
I very much appreciate your willingness to extend the return due date on my Optoma H77 lamp. Your staff was most helpful and pleasant to deal with at all times. Thank you for all kindness shown.
Ed from Ohio, USA
I was able to get a projector bulb that fit my JVC unit overnighted to my door! This after waiting months for Best Buy, Geek Squad and Partsource who failed to get it for me.
Jean from California, USA
Pureland Supply is terrific! They were extremely helpful on the phone and with our order. The Projector Lamp they sent was far better than the bulb we had previously in our old Sony Projector.
J Perkins from Wisconsin, USA
As a school district we've used Pureland for several replacement projector lamps. All our dealings have gone smoothly, with quick turn-arounds. Highly recommend.
Ken from Ohio, USA
Fast courteous service. Very responsive through entire process and estimate was to the penny of the actual bill. Projector works exactly as it did when it was new.
Mike from Florida, USA
Pureland Supply provided exactly what they said they would provide. The projector lamp was at my house within 3 business days of my order. I rate this company as outstanding.
Rodney from Maryland, USA
I purchased a projector bulb for my large screen tv. It arrived the next day. I installed the projector bulb and it is working fine. Will definitely do business with Pureland Supply in the future.
Craig's TV Service from Michigan, USA
After dealing with another vendor and being sent 3 wrong projector lamps, it was a pleasure to deal with Pureland. They shipped the correct lamp the first time.
Brooke from West Virginia, USA
Very pleased with my purchase of the XL5200 Sony Projector Lamp Assembly. Great Service and very fast shipping. Received it Next Day!
Sam from District of Columbia, USA
Ordered a BL-FS180C Projector Lamp for an Optoma Theme-S HD65. Excellent pricing, and extremely fast shipping.
Mindy from Pennsylvania, USA
We ordered 2 Sony Projector Lamps which arrived very quickly. We had a technical problem during installation and the technical support was superb! Great support, great company.
Helen from British Columbia, Canada
Pureland Supply is very easy to deal with. Good customer support, quick reply to e-mails for my Mitsubishi Lamp. Will shop there again for future projector lamp needs.
Dick Bachli from Wisconsin, USA
Purchased a D95-LMP lamp for Toshiba TV. Just want to commend Robin for a job above and beyond that normal call of responsibility. Now I can watch my Green Bay Packers on Sunday.
Allison from New Jersey, USA
Video bulb for projector. very fast service. had the Sanyo POA-LMP55 projector bulb the next day. will recommend to my friends for any projector lamps.
Dan from Ontario, Canada
Great overall buying experience. Dell lamp worked great and questions I had were answered quickly after I completed installation of the projector bulb. I would purchase another projector lamp from pureland again.
Katy from Washington, USA
The Sony LMP-H200 video bulb we purchased for our projector arrived on time and in excellent condition.
Doug from Dallas, USA
I received the Samsung DLP TV Lamp Bulb in excellent condition, and I'm very pleased to have installed it without a hitch. Our TV is now good as new, excellent service!
Bernal from Cincinnati, USA
Super fast delivery. We are very happy with our Optoma HD72i Projector Lamp purchase! Will definitely use and recommend to others! Thanks!
Erik from North Carolina, USA
I bought a BL-FS180C Optoma Theme-S HD65 HD640 HD700X Lamp Bulb and came well packaged and is working perfectly.
Josh from Georgia, USA
Outstanding service, nice people, and knowledgeable support. They had a wide range of in-stock lamps and shipping options.